Michel Prezman was recognized by family and friends as a gifted pianist, and at the age of 15 he won a coveted place in France's  Conservatoire National Superieur de Paris, where he began studyin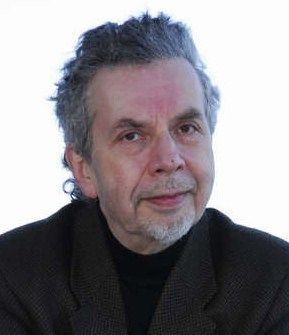 g piano with France's top pedagogue, Pierre Sancan. He studied composition and theory with Henri Dutilleux, Andre Jolivet, Olivier Messaien, and other great composers. In his early conservatory days, Michel organized and directed festival performances for the benefit of UNICEF, at which several of his compositions were premiered, including his violin concerto. He also competed in and won several prestigious piano competitions, receiving grants and student commissions. At final graduation, he was awarded special distinction for piano and composition.

After finishing his studies in 1975, Michel worked in the popular music scene, making orchestral arrangements for successful pop groups and television productions, and conducting stage performances. In the late 1970s, he began receiving commissions from some of the top scientific/archeological film producers and television producers to compose documentary scores.  The quality of his work and his memorable themes helped these films to win many awards, even years after their productions were completed. Many of the documentaries he scored for SFRS are now available to the public to view via the Internet.

As his work became known, he was asked to score several large orchestral works for the popular music scene, including selections on Alan Stivell's Celtic Symphony, one of the foundation recordings of new age music. His lush, stirring arrangements for flutist Patrick Gallois were recorded for Deutsche Grammophon and Victor Records. During this time, Michel continued to weave live performance work with film and television scoring. 

In the mid 1980s, Michel became a Yamaha concert artist, composing original works for two pianos and creating outstanding transcriptions and parodies from master works. He toured internationally for nearly ten years with his partner, Marek Tomaszewski, hitting top music venues and prestigious festivals across Europe and the United States.  His score for a one-hour television documentary of their tour to Krakow, Poland, was memorable for German audiences. After the duo split in the mid-1990s, he returned to composing and arranging full time.


Michel has worked with major French recording artists, and his arrangements and original compositions can be found on re-releases and compilations of their work. His music is known for its daring originality, and the recordings continue to have an impact on listeners. Two of the most recent compilations include works by Algerian singer Djur Djura, and works by French cabaret artist Jean Guidoni. Michel wrote original works and arrangements for these great performers, and played live in concerts with thousands in the audience. In 2001, producer David Byrne (of Talking Heads) released a "best of" album of the magnificent Algerian Kabili songs performed by the female group Djur Djura. Byrne took nearly all of the selections for the CD from "A Yemma," a recording arranged entirely by Michel.  Mercury Records' 2003 compilation of cabaret singer Jean Guidoni's work includes nearly all of Michel's original compositions and arrangements created for their successful stage shows. For Guidoni's songs, Michel worked with one of France's greatest lyricists, Enzo Cormann. The liner notes contain a review stating that Michel's arrangements are "exceptionnels" – translated: fabulous
 
In 1998, Michel met and married mezzo-soprano Robin Hendrix. He left France to live in the New York metropolitan area, where he composed and produced recordings of popular and classical music, and produced quality productions for music libraries, in addition to teaching and performing in a successful salon series he and his wife started. Projects included arranging orchestrating a set of classical "hits" for Japanese soprano Izumi Masuda, for Victor records in 2004. In 2000, he started his own record label, MPE, Inc., for commercial projects and unusual music productions of merit. In 2006, Boosey and Hawkes bought his commercial music library catalog and now market his music worldwide. He continues to compose classical works that are published in France by Combres Editions.
In 2006, Michel returned to France as a professor of accompaniment and of piano in Perpignan, at the Conservatory au Rayonnement Regional, under the direction of Maestro Daniel Tosi. His wife and he live and concertize throughout Europe, and are managed by Ms. Nancy Choukroun, artist representative.